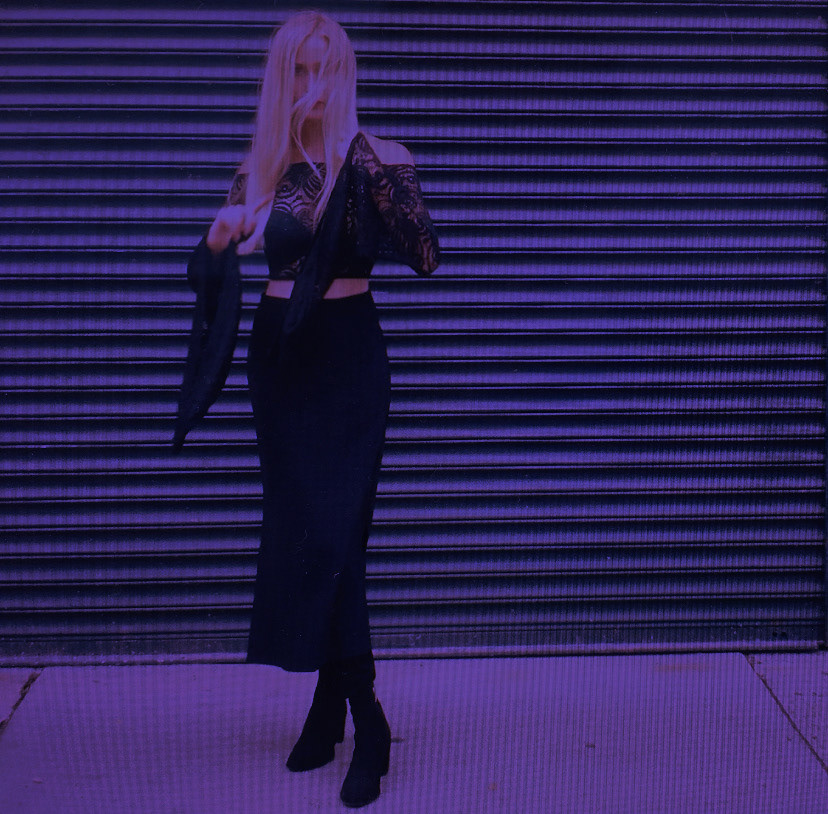 CASHFORGOLD is a singer and songwriter that has performed alongside artists 
such as Sidewalks and Skeletons, Brothel, and Transviolet. She has crafted a unique blend of gritty electronica and dream pop. - her soft, innocent voice has an inexplicable edge that gives her songs a uniquely haunting and emotive atmosphere. She has cultivated a following of nearly 200,000 monthly listeners on Spotify, where her single 'Taking Flight' has over 7 million plays.
Dark witch house, future garage and goth-pop pixie CASHFORGOLD marks a
defining moment in her burgeoning career with the independent release of her debut
album 'manic pixie nightmare.'

Several years in the making, manic pixie nightmare is represented by six well-
received singles released independently by the artist over the last two years, which
have since clocked up over 2M+ streams and counting. Standout moment "all my
tears are fucking black" mixes trap beats with a light UK drill flourish and screamo
moments, whereas opening number "wear me out" and gothic-trap stylings of "i could be your goddess" are defined by brooding trance synths and the singer's classically airy vocals.
Co-writing every song on her album, the dreamy pixie hyperpop elements on synth-
heavy ballad "make you love me", nostalgic "on my mind" and endearing closer "kiss
me before you go" are perfectly contrasted with the album's darker flashes to further
construct the sonic narrative of manic pixie nightmare, like the menacing bass
underpinning "i'll always beg for more", soaring synths in "angelbaby" and pulsing
synthwave melodies behind "simple elegance", offering a full spectrum of sonic
moods to immerse audiences.
 Her music has gained the support of Trap Nation, Mr. Suicide Sheep, and Chill Nation. Further successes include radio play in Germany and on SiriusXM.